Research
The evolution of antimicrobial resistance is strongly reducing our options for antimicrobial treatment, both in agriculture, industry and medicine. At the same time regulatory demands on microbial safety, waste water limitation, and biocides have never been so strict. We urgently need new antimicrobial strategies, therefore, but most importantly we need strategies where the evolution of resistance is less rapid.
Most current antimicrobials have been designed to act against free-living bacteria. Over the last decades it became clear, however, that microbes commonly live together in dense and genetically-diverse communities. If these communities are surface-associated and embedded in a self-produced slime-layer they are generally called biofilms. Microbial communities often show a strongly increased tolerance against antimicrobials. New antimicrobial strategies, therefore, should take this community mode-of-life into account.
The MICA Lab studies microbial community behaviour and develops antimicrobials targeting communities. Our main goal is to obtain a better understanding of social interaction in microbial communities, resistance development in communities and methodologies to monitor communities in situ. This should allow us to develop novel types of antimicrobials that interfere with social interactions (socio-active strategies), resistance development (anti-resistance strategies) or take benefit of improved monitoring (observation-guided strategies). To support this research, we have set up an integrated development platform for antimicrobial compounds.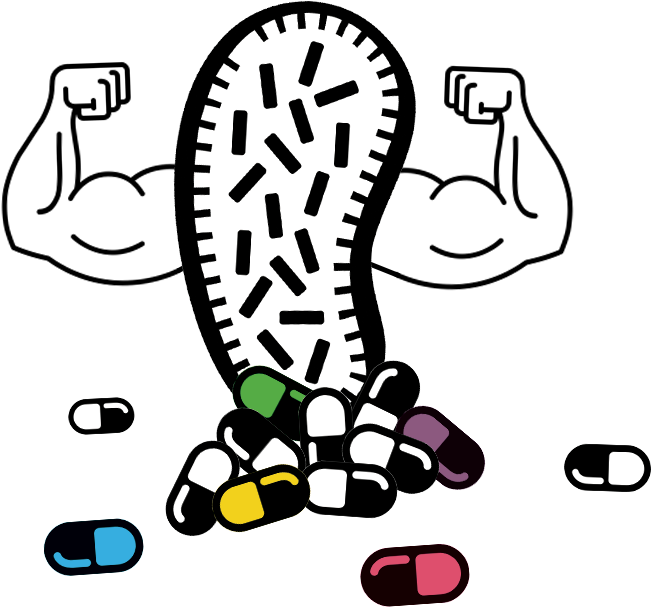 Resistance evolution in microbial communities
Anti-resistance strategies
Resistance evolution
We aim to understand how resistance development in microbial communities differs from resistance development in isolated, free-living microbes. Our recent experiments indeed indicate that different aspects of the microbial community mode-of-life can promote the evolution of resistance against conventional antimicrobials. This demonstrates the potential of 'anti-resistance strategies' that interfere with community behaviour to enhance the longevity of conventional antibiotics. Our current research mainly focuses on resistance development in Salmonella biofilms, in brewery biofilms and biofilms on orthopedic implants and catheters.
In situ monitoring of microbial communities
Observation-guided strategies
In situ monitoring
The tolerance of a particular biofilm to antimicrobial treatment is highly dependent on its specific structure. Hence, rapid detection of biofilms and accurate monitoring of the biofilm structure, thereby predicting its tolerance to antimicrobial treatment, is of utmost importance. Today, however, no technologies exist that allow for in depth in situ biofilm characterization. In collaboration with several research partners, we aim to develop a novel sensor technology, based on impedance measurement by microelectrode arrays, that allows for in situ biofilm monitoring and prediction of its susceptibility to different types of antimicrobials.
Development platform for antimicrobial compounds
To support the above described research lines, the MICA Lab is coordinating an interdisciplinary platform for the development of antimicrobials, which is based on several collaborations with research groups within and outside the KU Leuven. This platform includes in silico and in vitro screening of antimicrobial agents, chemical synthesis and structure-activity-relationship studies, mode of action studies and evaluation of resistance development, and design of combination therapies and delivery strategies. More detailed information on this platform can be found here.
Publications
Chemical synthesis and in vitro screenings of anti-biofilm compounds
In silico screenings of anti-biofilm compounds
Qing, X., De Weerdt, A., De Maeyer, M., Steenackers, H., Voet, A. (2018). Rational design of small molecules that modulate the transcriptional function of the response regulator PhoP. Biochemical and Biophysical Research Communications, 495 (1), 375-381. doi: 10.1016/j.bbrc.2017.11.037
Qing, X., Steenackers, H., Venken, T., De Maeyer, M., Voet, A. (2017). Computational studies of the active and inactive regulatory domains of response regulator PhoP using molecular dynamics simulations. Molecular Informatics, 36 (11). 10.1002/minf.201700031
Mode of action determination of anti-biofilm compounds
Lories, B., Belpaire, T., Yssel, A., Ramon, H., Steenackers, H. (2020). Agaric acid reduces Salmonella biofilm formation by inhibiting flagellar motility. Biofilm, 2, 100022. doi: 10.1016/j.bioflm.2020.100022 Open Access
Robijns, S., Roberfroid, S., Van Puyvelde, S., De Pauw, B., Uceda Santamaría, E., De Weerdt, A., De Coster, D., Hermans, K., De Keersmaecker, S., Vanderleyden, J., Steenackers, H. (2014). A GFP promoter fusion library for the study of Salmonella biofilm formation and the mode of action of biofilm inhibitors. Biofouling, 30 (5), 605-625. doi: 10.1080/08927014.2014.907401
Anti-biofilm coatings
Salmonella biofilms as a model system
Coppens, B., Belpaire, T. E. R., Pešek, J., Steenackers, H. P., Ramon, H., & Smeets, B. (2023). Anomalous diffusion of nanoparticles in the spatially heterogeneous biofilm environment. iScience, 26(6), 106861. https://doi.org/10.1016/j.isci.2023.106861
Hermans, K., Roberfroid, S., Thijs, I., Kint, G., De Coster, D., Marchal, K., Vanderleyden, J., De Keersmaecker, S., Steenackers, H. (2016). FabR regulates Salmonella biofilm formation via its direct target FabB. BMC Genomics, 17, 253. doi: 10.1186/s12864-016-2387-x Open Access
Van Assche, E., Van Puyvelde, S., Vanderleyden, J., Steenackers, H. (2015). RNA-binding proteins involved in post-transcriptional regulation in bacteria. Frontiers in Microbiology, 6, 141. doi: 10.3389/fmicb.2015.00141 Open Access
Van Puyvelde, S., Steenackers, H.P., Vanderleyden, J. (2013). Small RNAs regulating biofilm formation and outer membrane homeostasis. RNA Biology, 10 (2), 185-191. doi: 10.4161/rna.23341
Steenackers, H., Hermans, K., Vanderleyden, J., De Keersmaecker, S. (2012). Salmonella biofilms: An overview on occurrence, structure, regulation and eradication. Food Research International, 45 (2), 502-531. doi: 10.1016/j.foodres.2011.01.038 Open Access
Screening platform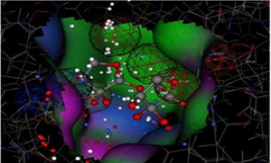 In vitro biofilm & toxicity
In silico: molecular modelling and datamining
Chemical synthesis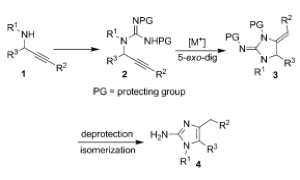 Novel synthesis pathways
Upscaling
Immobilization
Mode of action & resistance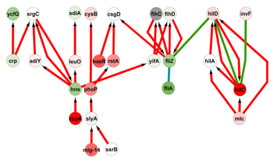 GFP promoter fusions
Omics approaches
Experimental evolution
Towards application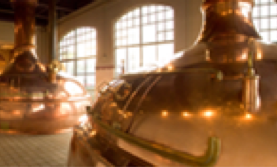 Anti-biofilm coatings
Delivery (magnetic nanoparticles)
Combination therapy
Real life biofilms