Collaboration
We are very open to new collaborations with academic or industrial partners on any research topics related to our research lines on social interactions, resistance evolution and monitoring of microbial communities.
Specifically, our interdisciplinary platform for the development of chemicals and coatings with activity against detrimental microbial communities (including biofilms) could be a valuable basis for collaboration.
We are currently participating in the following multi-partner projects: Triple-A-COAT (Horizon Europe Pillar 2), SalmiPIG (FOD VVVL Contractual Research), Bisceps (FWO SBO), Baratom (VLAIO LA-trajectory), Epiresist (FWO project), Defensico (KU Leuven C2), Clean-coat (KULeuven C3), Bioclean (H2020 MSCA ITN) and the Flemish Scientific Research Network on Biofilms (FWO WOG), and have participated in several recently finished projects: NEMOA (IWT SBO), Coatim (FP7), SMART Release (KULeuven IDO) and Killfilm (Flanders' Food).
Additionally, we are also working together with different partners bi-lateral, amongst others with Amynas (VLAIO Baekeland, HBC.2021.0227).
This platform relies on the expertise of several research groups within and outside the KU Leuven and includes:
Screening platform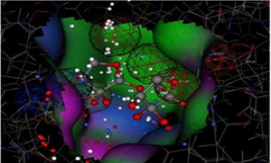 In vitro biofilm & toxicity
In silico: molecular modelling and datamining
In collaboration with:

M. De Mayer (KU Leuven)
A. Voet (KU Leuven)
L. De Raedt (KU Leuven)
J. Balzarini (KU Leuven)
...
Chemical synthesis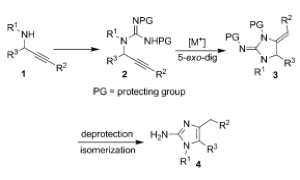 Novel synthesis pathways
Upscaling
Immobilization
In collaboration with:

E. Van der Eycken (KU Leuven)
P. Chaltin (CD3 – CISTIM)
D. De Vos (KU Leuven)
F. Pertusati (Cardiff Univ)
...
Mode of action & resistance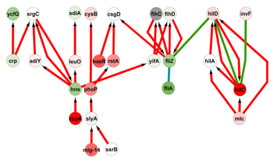 GFP promoter fusions
Omics approaches
Experimental evolution
In collaboration with:

K. Marchal (UGent)
R. Jelier (KU Leuven)
K. Foster (U Oxford)
J. Van Impe (KU Leuven)
...
Towards application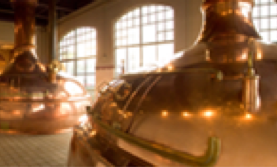 Anti-biofilm coatings
Delivery (magnetic nanoparticles)
Combination therapy
Real life biofilms
In collaboration with:

K. Thevissen, J. Michiels (KU Leuven)
D. De Vos (KU Leuven)
T. Verbiest (KU Leuven)
K. De Reu (ILVO)
A. Verplaetse (Tech Campus Gent)
H. Rediers (Tech Campus De Nayer)
L. Wittemans (PC Groenteteelt)
P. Van Dijck (KU Leuven)
W.J. Metsemakers (UZLeuven)
...
In silico design and screening of antimicrobial compounds:
molecular pharmacophore screening and docking of virtual compound libraries;
drug-target networks based on datamining;
QSAR (Quantitative Structure Activity Relationship) technology.
Medium throughput in vitro screening for antimicrobial compounds:
~25 different monospecies biofilm models available for bacteria in different biofilm problem fields (medicine, agriculture, water systems, household, food industry);
Realistic multispecies models available for biofilms in (i) medical implants, (ii) food industry, (iii) breweries, (iv) horticulture and (v) household environment (built based on analyses of microbial composition and matrix composition of in situ biofilms);
Collections of natural isolates available for several bacterial species and industries;
Visualisation of biofilms based on complex staining methods and/or microscopy;
Libraries of >20 000 compounds available & screened against a subset of model systems.
Chemical synthesis and structure-activity-relationship of antimicrobial agents:
In house design of novel synthesis pathways towards desired compounds;
Synthesis of up to 500 analogues of identified anti-biofilm agents for activity optimization and - toxicity minimization (toxicity testing available);
Upscaling of anti-biofilm agents and design of coating strategies;
Special expertise in heterocyclic organic compounds, i.a. halogenated furanones, 2- aminoimidazoles, …
Molecular mode of action determination, including target identification, via complementary approaches:
Omics approaches: transcriptomics (RNAseq, microarrays), proteomics, metabolomics – including bioinformatics analysis platform;
In house developed gene reporter fusion libraries (promoters of important biofilm genes coupled to gfp, encoding a green fluorescent protein) for rapid identification of molecular pathways targeted by anti-biofilm agents;
Evolution experiments for studying resistance development;
Several phenotypic assays and biochemical assays for studying direct interaction with targets.
Development of delivery strategies for antimicrobial compounds:
Covalent coatings of anti-biofilm agents, e.g. on medical implant material;
Innovative types of 'Smart' slow release coating, only releasing anti-biofilm agents upon biofilm formation;
An innovative strategy to direct anti-biofilm agents towards the spot of contamination and to isolate the anti-biofilm agents from the system.
Towards application:
Synergy tests of anti-biofilm agents with disinfectants and antibiotics;
Assays for testing combinations of anti-biofilm agents with Open Plant Cleaning (OPC) and Cleaning In Place (CIP) protocols (time-lapse);
Testing of anti-biofilm agents on several types of surfaces;
Pilot scale installations for food industrial installations and water systems for in situ validation of anti-biofilm agents;
Animal models (mice, rats,rabbits) for in vivo efficacy testing of anti-biofilm agents (mainly medical applications).